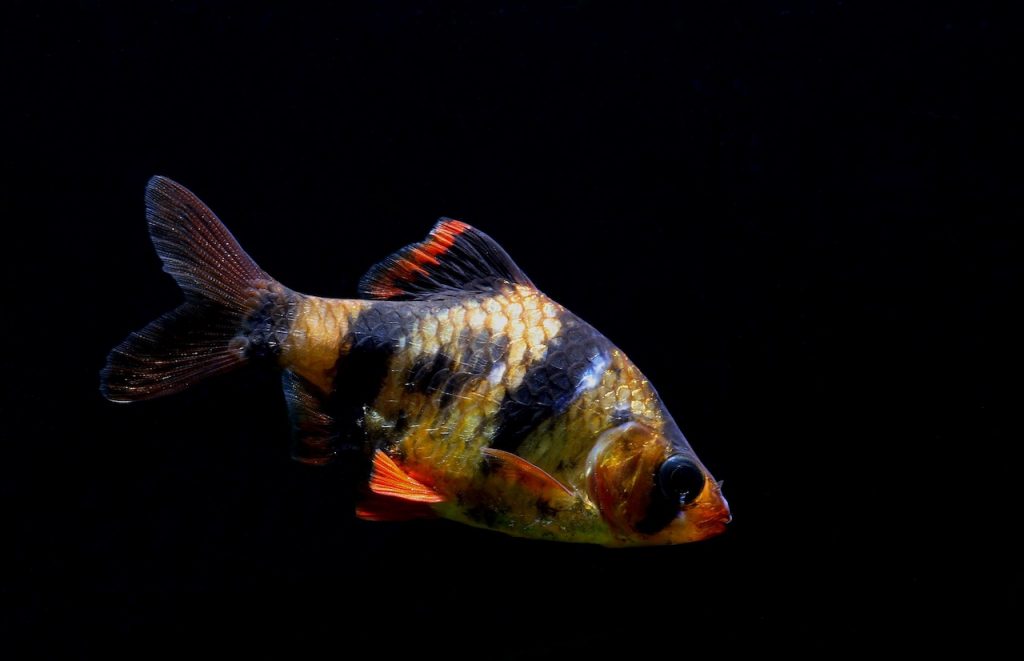 Disclosure: As an Amazon Associate I earn from qualifying purchases.
Source: wikimedia.org | Anandarajkumar
Barb — from the family Cyprinidae — are often one of the first kinds of tropical fish the beginner adds to their newly set up tank. They're readily available in most pet retailers, they come in bright colors, are easy to care for and are generally active swimmers making them exciting to watch.
These fish vary widely in color and temperament as well as the water conditions in which they need to thrive and be happy. Some species of barbs make for good additions to a community tank while others require you to be more selective when choosing their tank mates. Still, they're fun fish to keep and watch, and you shouldn't get discouraged by some of the requirements for keeping these fish healthy and happy in your home setup.
There are a wide variety of Barb to choose from for your aquarium, we're going to focus on the more popular species that can be wonderful compliments to your tank, and should be readily available in your local pet store or online retailer.
Click through each variety of freshwater barb to read more.


| Freshwater Barb | Description |
| --- | --- |
| | The Tiger Barb is an exciting fish to watch. They look impressive as a with their yellow and black stripes and they're very active swimmers. |
| | The Denison Barb are very popular due to their unique coloring and peaceful, active nature. They get along well in most community aquariums. |
| | The Odessa Barb is one of the more highly sought after freshwater tropical fish as their colors can match those of some saltwater varieties. |
| | The Cherry Barb, also known as the Red Cherry Barb, is a small fish that gets its name because of its deep, red coloring. |
| | The Rosy Barb is a favorite among the beginners. They are a beautiful, hardy fish that are very active and fun to watch. |
| | The Tinfoil Barb is one of the larger barb fish. It gets its name due to its long, slender, torpedo-like body with a shimmery silver or gold. |
| | The Gold Barb gets its name due to its deep, yellow-gold metallic coloring. It's relatively small, and adapts well to a community tank. |